Connector Highlight
At Zeenea, we develop advanced connectors to automatically synchronize metadata between our data discovery platform and all your sources. This native connectivity saves you the tedious and challenging task of manually finding the data you need for a specific business use case that often requires access to scarce technical resources.
Discover and unlock the value from your SAS data
SAS (Statistical Analysis System) specializes in advanced analytics and business intelligence solutions. It offers a comprehensive suite of tools that empower organizations to collect, analyze, and interpret large volumes of data to extract meaningful insights. SAS software offers a wide range of capabilities, including data management, predictive modeling, data mining, statistical analysis, and reporting.
Synchronize your SAS data via Zeenea's connector
With Zeenea, discover your SAS objects in seconds. Zeenea collects your SAS datasets (Physical Tables), associated Fields, Data Processes (Jobs), Server Components, SAS Libraries as well as any technical & operational metadata, and other documentation you may have provided at the field table level.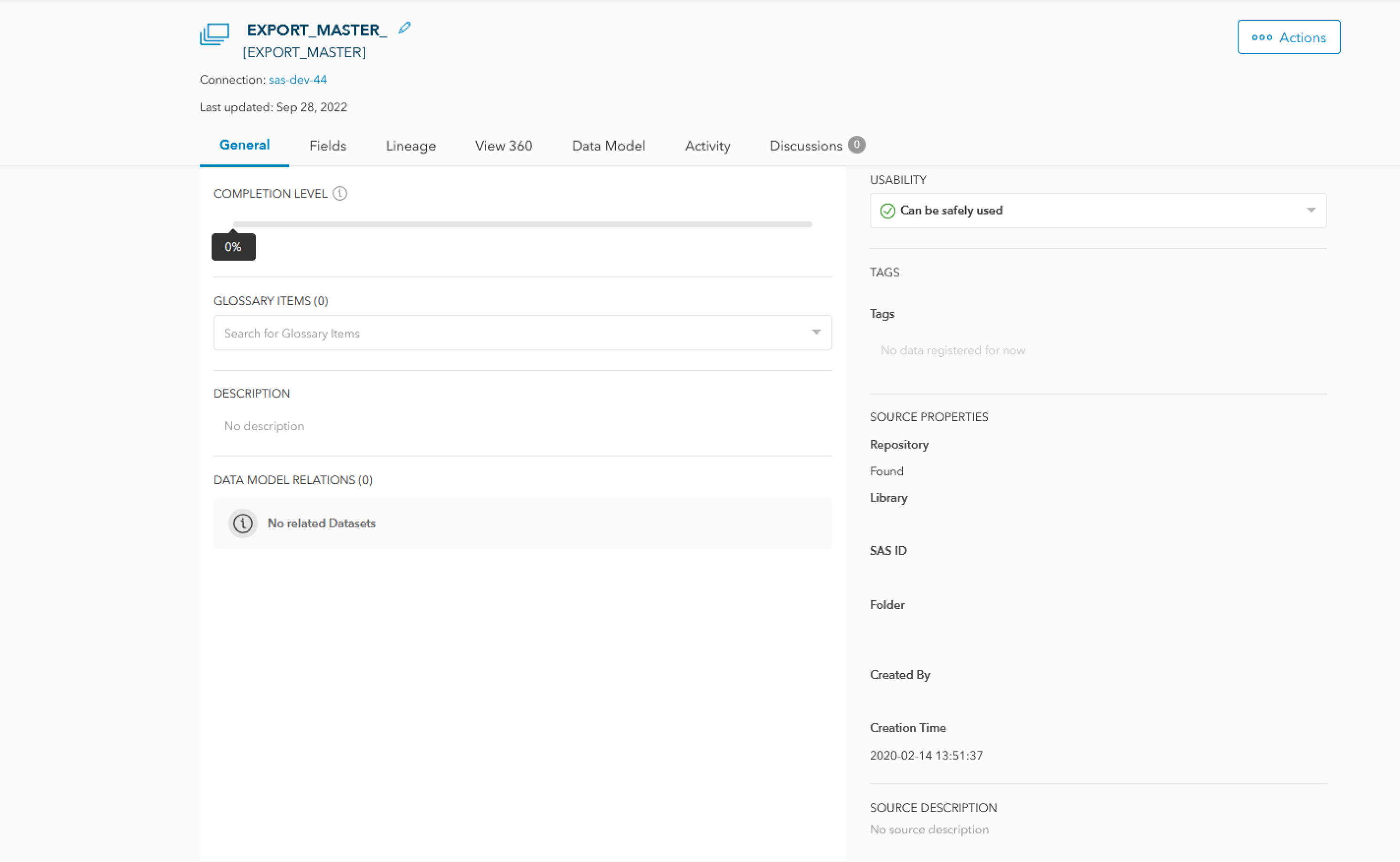 Automatically retrieve your SAS Objects and view their source properties.

As well as their associated Fields and other metadata.
Visualize your SAS data lineage
Zeenea's connector is able to model the transformation processes of your SAS tables and automatically builds a lineage graph so users can see the lifecycle of their data across various data sources. Data teams can therefore use the graph to view the relationships and impacts between their assets and ultimately enable a context-rich data ecosystem for the organization.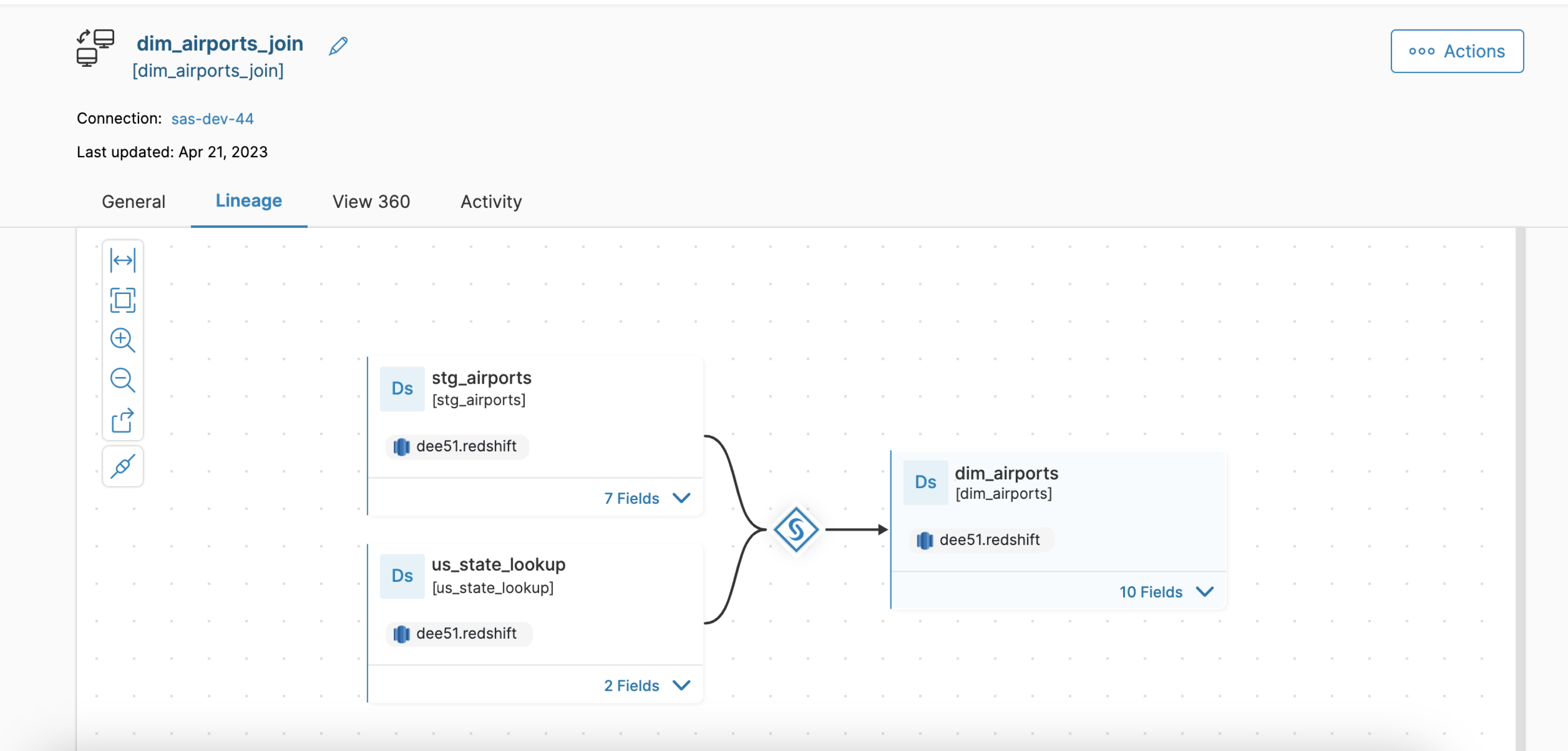 Zeenea is compatible with:
SAS version 9.4 and later ✅
Scanner version 44 and later ✅
How does the SAS integration work in Zeenea?
Easily and quickly configure the SAS connector from our platform
Create a user with sufficient permissions to establish a connection with SAS;
Download and configure Zeenea's SAS plugin;
Start collecting and inventorying your SAS Tables, Jobs, and their associated objects into the data catalog!
Ready to unlock the value from your SAS data?