The Data Discovery Platform to
find trust unlock the value of
Enterprise Data
Zeenea is a cloud-native SaaS solution that democratizes data access
and accelerates all your data-driven business initiatives




















One platform for all data-driven initiatives
Empower your business with a clear & reliable data asset landscape at the enterprise level
Data Catalog
Zeenea provides a next-generation data cataloging solution that centralizes and unifies all enterprise metadata into a single source of truth.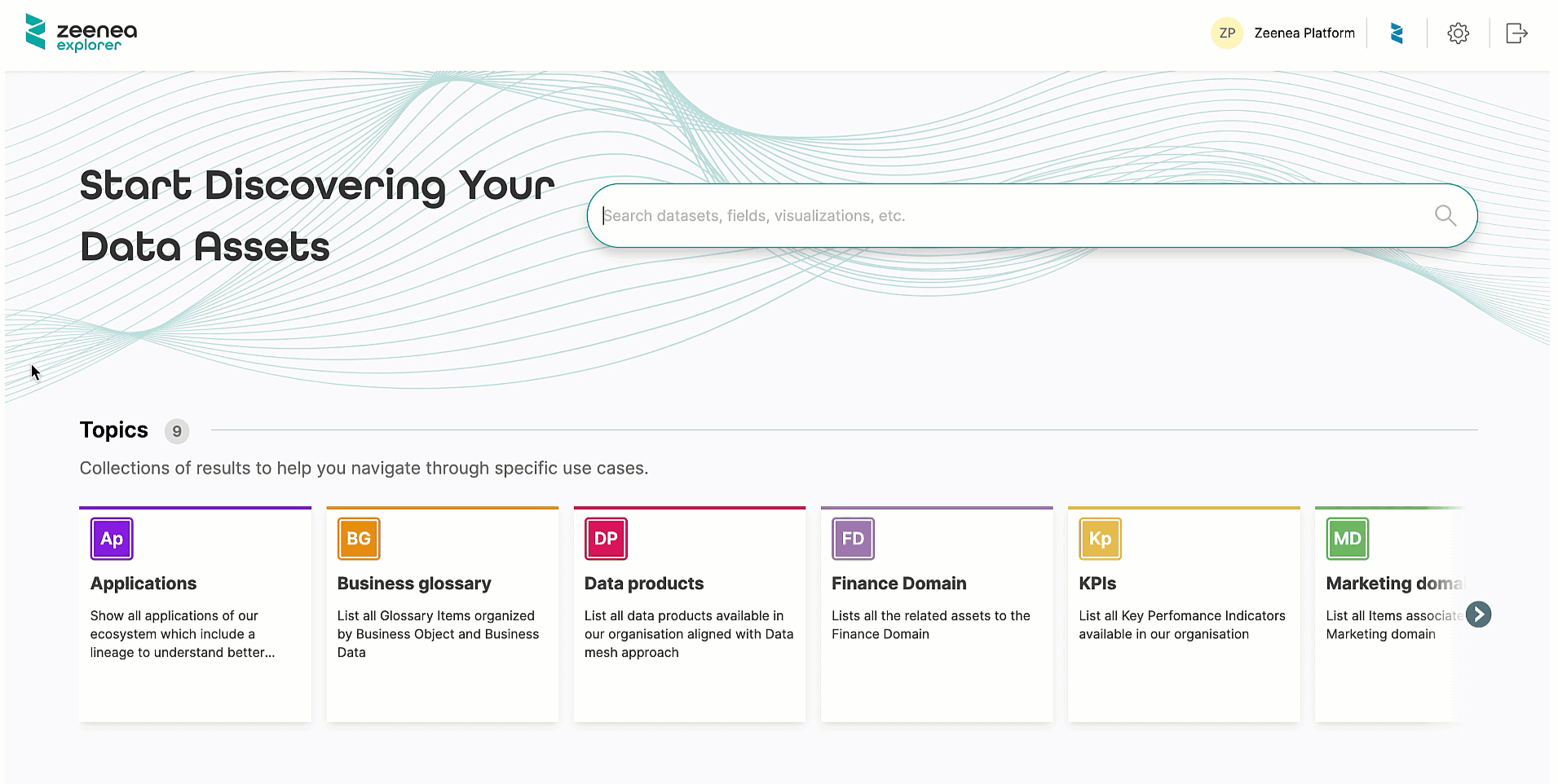 Data Discovery
Quickly find and understand the relevant data for your business use cases with our enhanced data discovery features.
Data Governance
Drive successful business initiatives with active and agile data governance: trusted, compliant and secure data for your business users.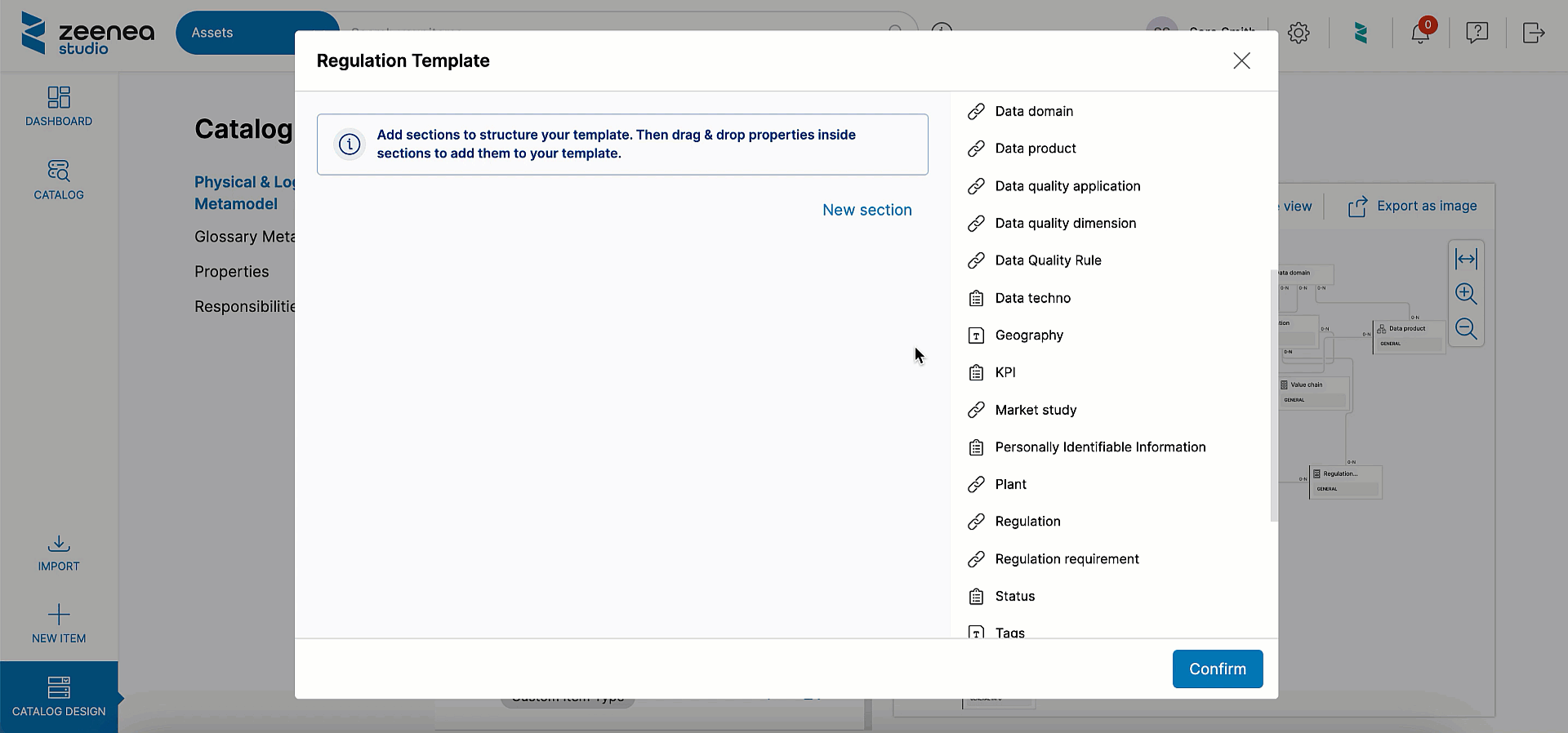 Compliance
Manage personal data assets and ensure that policies and regulations are well communicated to all data consumers.
Data Stewardship
Reduce the time spent on documentation tasks, break data silos and increase your enterprise data knowledge.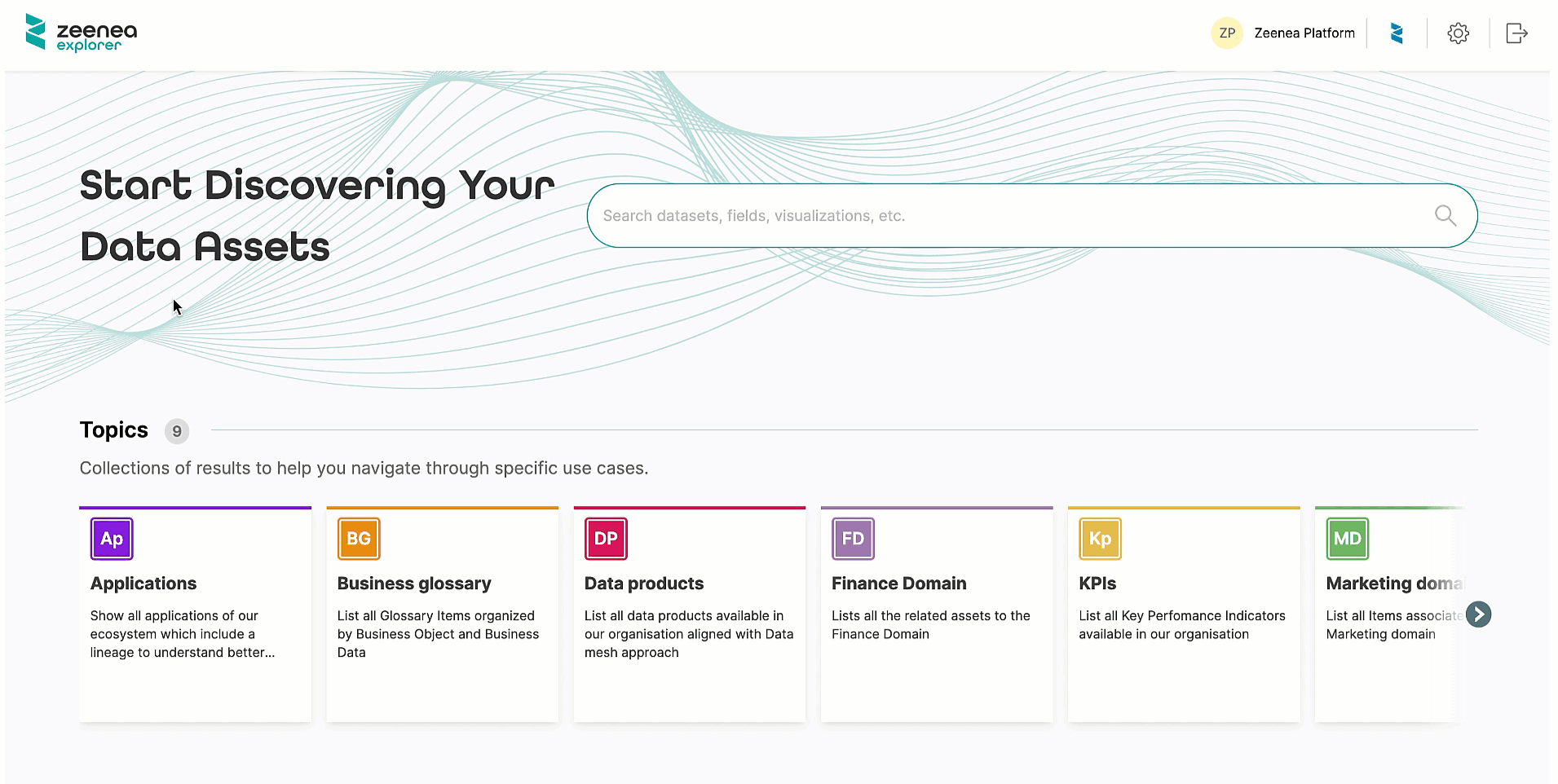 Business Glossary
Build and share a common data vocabulary across your entire organization with an automated business glossary.
Data Lineage
Provide your data teams with a complete view of the data lifecycle, from collection to exploitation, storage and preservation over time.
Metadata Management
Activate your metadata to power your data & analytics use cases: collect, inventory, and share metadata across all data sources.
With Zeenea, we were able to centralize our analytics & BI data into a single solution. The data catalog design via the Studio app enabled data transparency and clarity in the documentation of our data assets, while the Explorer app enabled our end users to find the right data for their respective use cases via its data discovery features, which represented a big advantage for Lufthansa Cargo.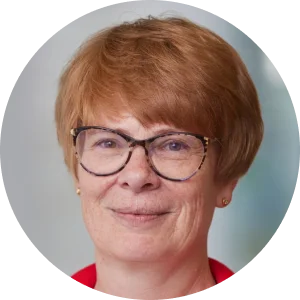 Bettina BERG
Data Architect
Lufthansa Cargo

We chose Zeenea's data catalog solution after a thorough review of the solutions available on the market as it was perfect for Gewobag: it is available in German, it automatically connects and synchronizes metadata from all of our sources, and it is unrivaled in terms of flexibility and configurability of properties and metamodeling. In addition, the product's user-friendliness seduced our data teams, and we hope that it will have the same recognition from the business users. Finally, we were accompanied by sales and support teams who carefully listened to us and adapted the product to our specific needs, right from the POC phase.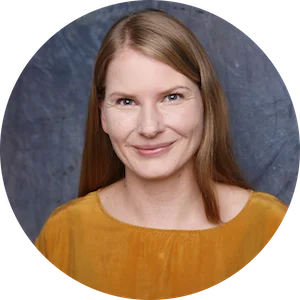 Daniela ZELMER
Data Management Team Leader
Gewobag

Zeenea and Stellantis have a very solid relationship. On the one hand, they provide the data catalog we needed, offering a pure experience for our end users: they log in to the platform and everything is cleaned, organized, and simple. On the other hand, Zeena's teams are doing a fantastic job putting up with us, to meet our numerous requirements and challenges by always opening their hearts, sharing, and discussing with us.
Ricardo RODRIGUES
Head of Data Governance
Stellantis
In our opinion, only the business functions can truly transform the company into a data driven company. Zeenea Data Catalog is the tool they need - efficient and usable - so that they are fully aware of the data they have available. It builds the bridge between business and data at Autostrade. From a business perspective, it is fast, complete, easy to understand, and user-friendly. Whereas from an IT perspective, it is agile, scalable, and continuously upgradeable.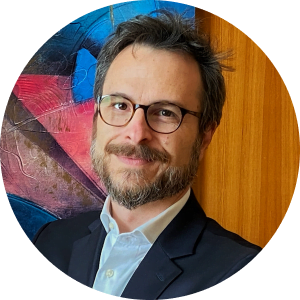 Ruben Marco GANZAROLI
CDO
Autostrade per l'Italia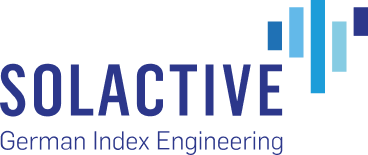 We handle gigantic volumes of market data from a variety of providers, technologies and formats. We were looking for a solution that would allow us to get a clear picture and provide more context to our data assets. Zeenea Data Catalog meets these objectives, and answers strategic questions such as: What data do we have? What are their sources and cost? Who has access to it? What are our data assets' metadata and relationships? Zeenea's vision is pragmatic and their teams are both expert and enthusiastic. We look forward to building a long-term partnership and creating significant value together.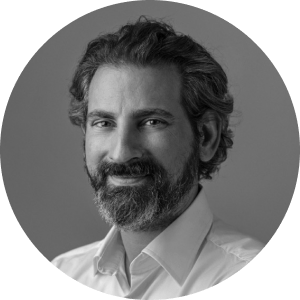 Alex STEINER
CIO
Solactive
A solution that all data people will love
Data Managers
Maintain, control, and manage your data landscape to ensure secure and quality information for data-driven decision-making.

Data Producers
Curate, document, and monitor your data landscape to maximize data discovery for your data & analytics teams.
Data Consumers
Get rich and in-depth search results and get personalized exploratory paths for increased data productivity.
Data leaders recommend Zeenea
Easy to setup, easy to use, fast evolving and great team support
5.0 ⭐️⭐️⭐️⭐️⭐️ - February 20, 2022
« Zeenea teams have been very helping in the phase of POC allowing us to deeply test the tool on our environment, and now we have a success officer who is a real help. The tool is fast evolving and plenty of new features are available. »

Best Next generation Data Catalog software
5.0 ⭐️⭐️⭐️⭐️⭐️ - January 20, 2021
« It is one of the best data catalog software easy to use , our organization use this software to create a reliable and comprehensible data base with maximum simplicity within minimum amount of time . We create data value quickly by reducing overall cost of catalog . Our data team will find the information accessed very quickly. »

Best and Flexible Data Catalog Tool
5.0 ⭐️⭐️⭐️⭐️⭐️ - December 17, 2020
« I am having few months of experience in Zeenea Data Catalog which is reliable and comprehensible data which can be consulted towards online and saves time. By using this Zeenea catalog we can control the cost by maintaining the data catalog while simplifying access for my team and we can create the data value quickly within a second. To bring the data and metadata together one place Zeenea catalog is the best software. »

Your tooltip content goes here
Your tooltip content goes here
Your tooltip content goes here
A platform powered by next-gen technologies
Cloud & SaaS
Our data discovery platform is cloud-native and developed as-a-Service (SaaS) to help enterprises reduce risks, optimize costs, and simplify data access across the organization.
Knowledge Graph
Our powerful knowledge graph combines flexibility and intuitive user experiences to deliver enhanced data discovery and governance.
Universal connectivity
Our data discovery platform enables companies to automatically scan, collect, and update the data from your various data sources.
Zeenea connects to all your data sources in seconds























Listen to The Data Democracy Podcast
Presented by Ole Olesen-Bagneux, author of 'The Enterprise Data Catalog' (O'Reilly)
Latest News & Data resources
Generative AI is a type of artificial intelligence technology that can produce various kinds of content, including text, images, sound, and synthetic data. For several months now, generative AI has been a hot subject of conversation. The cause? The fact that it's accessible to everyone, simply and, more often than not, free of charge. In this article, discover everything you ever needed to know about generative AI! The history of generative ...
Are you concerned about data quality? If so, you should be concerned about data normalization. Data normalization consists of transforming data without distorting it, so that it corresponds to a predefined and constrained set of values to improve its efficiency.Discover the importance of this technique, which has become indispensable for data-driven companies.As with any company that turns to data to improve its productivity and ...
In recent years, the evolution of data management practices has led to the emergence of a transformative concept known as Data Mesh. This paradigm shift challenges traditional centralized approaches by advocating for a distributed and domain-oriented strategy for data architecture.At the heart of the Data Mesh philosophy lies the concept of Data Products – self-contained, domain-specific datasets curated and managed by individual teams. ...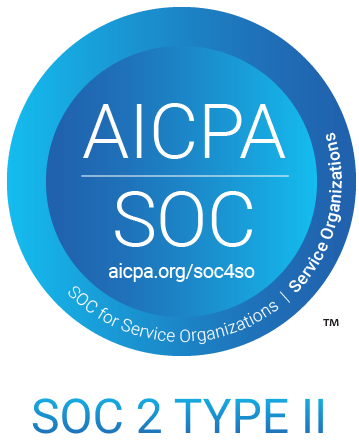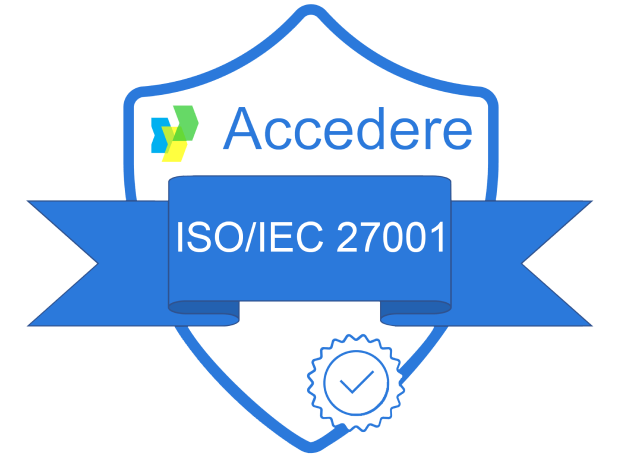 © 2023 Zeenea - All Rights Reserved