Product Release – September 2023
Release
Welcome back to our product updates blog! Here's a rundown of the new features you can now take advantage of. 
Our newest features
Microsoft Teams integration
When a Contact is associated with a Microsoft email address, you can start a conversation via Teams directly from Zeenea. This enables you to quickly contact the person you need for more information on a specific Item.
Get Data Quality Information on your Datasets
It is now possible to view the data quality information provided by your external DQM tools on your Datasets!
Via APIs, retrieve the Quality checks done on your Datasets to view them in the Data Quality tab of their detailed page in Zeenea Explorer and Zeenea Studio, including their types, status, descriptions, last execution dates, etc.
Add codes to your properties and responsibilities
Add a code to your properties & responsibilities to easily use them in your API scripts for more reliable queries & retrievals.
For all properties and responsibilities that were built in Zeenea (e.g.: Personally Identifiable Information) or harvested from connectors, you may also now modify their names and descriptions to better suit your organization's context.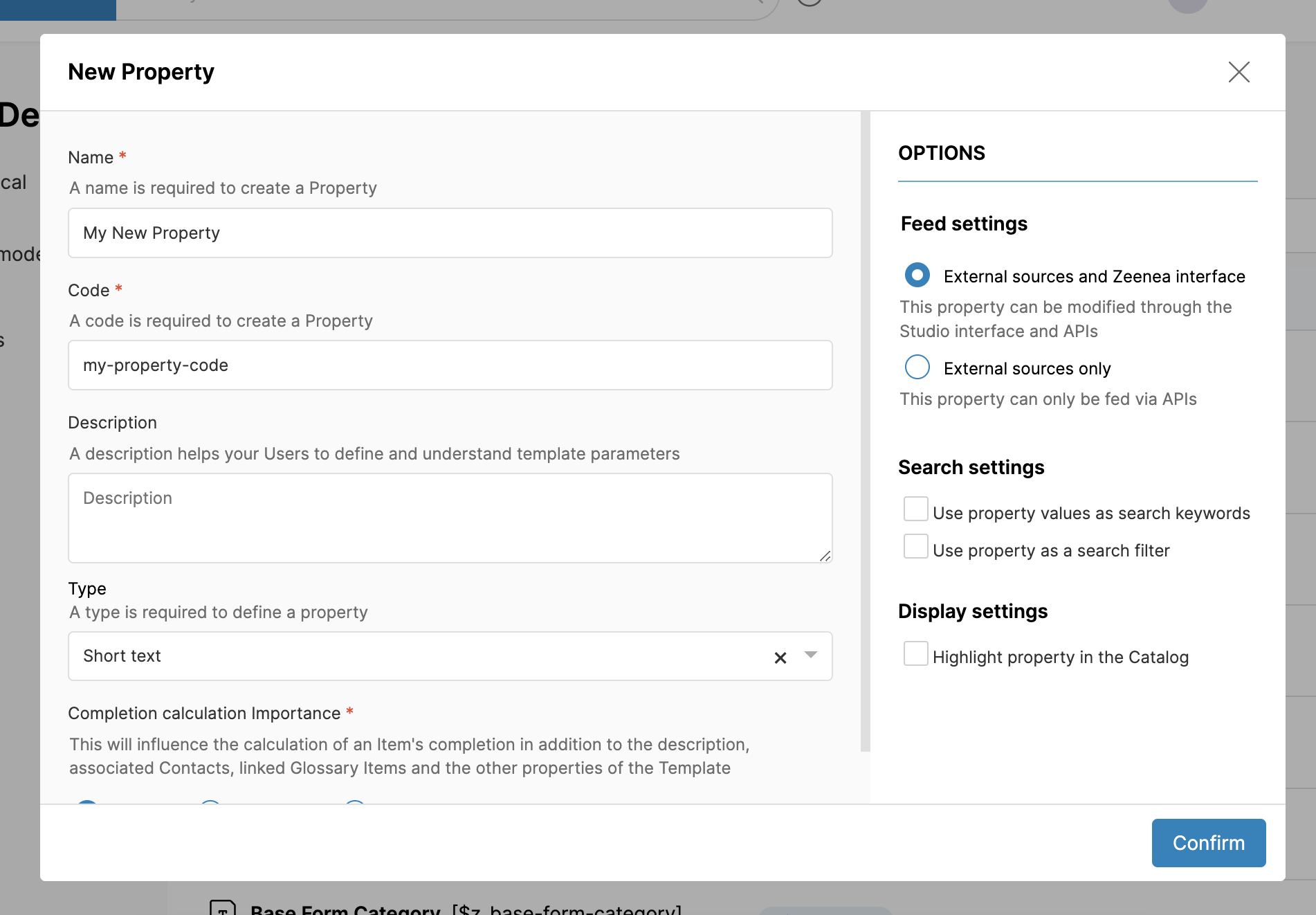 Export Items to Excel from Zeenea Explorer
Export your search results directly into an Excel file to easily view the contents of your Items such as their descriptions, properties, contacts, and all other information linked to your Item Type's documentation template!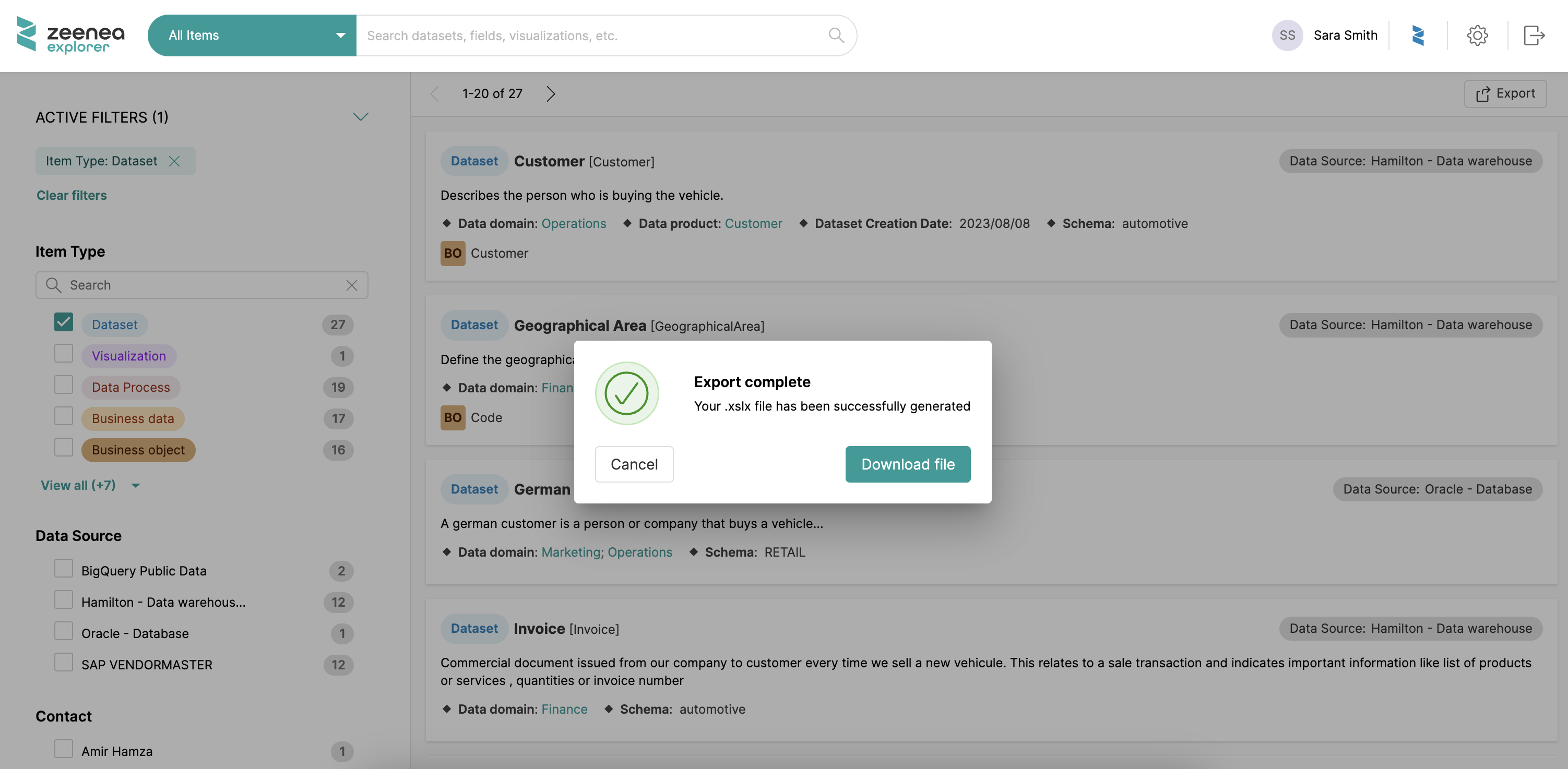 New connector
Zeenea can now connect to:
Alibaba DataWorks is a cloud-based data integration and data management platform offered by Alibaba Cloud, the cloud computing arm of Alibaba Group. DataWorks is a comprehensive platform designed for end-to-end Big Data development and governance. The platform offers a range of solutions including data warehousing, data lake, and data lakehouse solutions, all of which are built on top of powerful big data computing engines like MaxCompute, Hologres, E-MapReduce (EMR), AnalyticDB, and CDH.
Collect your metadata from your databases hosted on the Alibaba cloud!