Product Release – February 2023
Release
Welcome back to our product updates blog! Here's a rundown of the new features you can now take advantage of. 
Our newest features:
An upgraded Data Lineage user-experience
For organizations with large amounts of data that undergo various & complex transformations over time, it can be hard sometimes to pinpoint precisely what information you are looking for. This is why Zeenea has improved our lineage graph experience! We've simplified the layout to facilitate readability for Studio & Explorer users. They now can:
Display only the first level of lineage,
Expand and close the lineage on demand,
Get a highlighted view of the direct lineage of a selected Item.
Manage alternative names for Glossary Items
Easily manage synonyms, acronyms, and abbreviations for your Glossary Items!Alternative names will improve search engine capabilities for your end-users. They also help Data Stewards maintain documentation quality and consistency.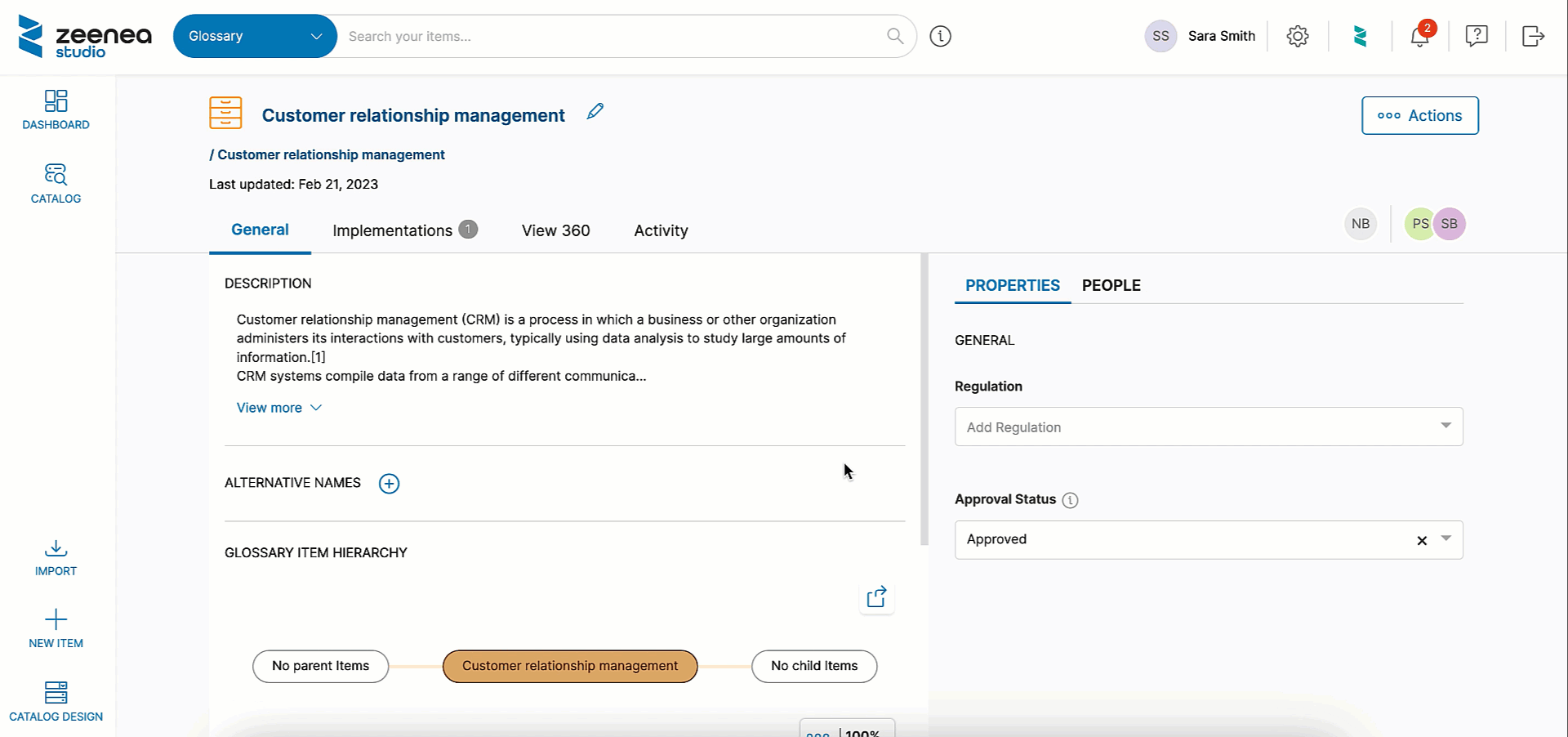 Facilitate catalog exploration by creating Group Topics
To enable business users to (even more!) quickly find their data assets for their use cases, Zeenea now makes it possible to search the catalog by Topic.
Indeed, in Zeenea Studio, your Data Stewards can easily define Topics in the Catalog tab by simply selecting the filters that represent a specific theme, use case, or anything else that is relevant to your business.
For example, you might want to create a Topic for your Snowflake Datasets, because your business users spend a lot of time analyzing these specific assets. To do so, filter the catalog by connection type: Snowflake, and Item Type: Datasets, and you can bookmark your filters by creating a Topic!
After clicking on the "Create Topic" button, add a name and a description and you're all set.
Your data teams on Zeenea Explorer can therefore easily and quickly search through the catalog by Topic to reduce their time searching for the information they need. Topics can be directly accessed via the Explorer homepage and the search bar when browsing the catalog.
To modify or delete Topics, Stewards can access the Topics tab of the Catalog Design in Zeenea Studio.
New connectors
Zeenea can now connect to:
Part of Amazon Web Services, DynamoDB (or Dynamo Database) is a non-relational NoSQL database service. Via GET and PUT queries, data is stored in DynamoDB tables that users can scale up or scale down without downtime or performance degradation.
Start synchronizing your DynamoDB tables in Zeenea's data catalog!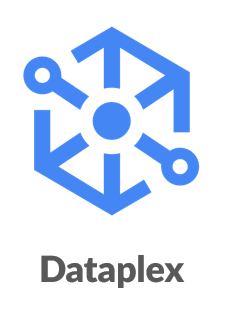 Created by Google, Dataplex is a Data Fabric platform that unifies data for automated data management and governance. With Google Dataplex, enable the standardization and unification of your enterprise metadata, security policies, classification, and data lifecycle management.With Zeenea, inventory and discover your Google Dataplex data via our smart data cataloging features!
IBM Db2 is the cloud-native database built to power low-latency transactions and real-time analytics at scale. It provides a single engine for DBAs, enterprise architects, and developers to keep critical applications running and power faster decision-making and innovation across your organization.
Easily collect and source your metadata from your IBM DB2 database management system with Zeenea!