Transform metadata

into knowledge
Metadata management is an aspect of data management. The term "metadata" describes the different facets of an asset and can significantly improve the use of your data throughout its lifecycle.  Metadata and its uses go far beyond technical issues. They are used as a reference for technical and business projects. They provide the basis for describing, inventorying and understanding data for multiple use cases.
How our metadata management platform works
 To drive this emerging discipline, Zeenea provides everything you need to collect, update and leverage your metadata thanks to our next generation platform! 
Cloud-native design
Scalable deployment model.
Learn More
Current metadata management solutions are fast becoming too expensive and too complicated. For us, the next generation metadata management platform must adopt the "Software as a Service" model, capitalizing on cutting-edge cloud technology.
 Zeenea's metadata management solution allows you to :
Reduce significantly the costs of implementation
Reduce significantly the costs of maintenance
Improve data consumer access.
Universal connectivity
Connect to any data source.
Learn More
Zeenea is THE cloud metadata management solution on the market!
Our platform connects to any cloud or on-premise data source.
With Zeenea, clients acquire a centralized and unified metadata catalog connected to the future of their data.
Breaking with the past through a new architecture
Automate metadata curation.
Learn More
Zeenea has built a unique architecture to overcome the limitations of existing software and connect seamlessly to your data sources.
As a result, our clients: 
Can map their data assets with ease.
Have access to a data landscape in tune with reality.
Whether your information is stored on-prem or in the cloud, we provide the connectors to curate, automate, and update in real-time the collection of metadata in the Zeenea platform.
Powered by next-gen technologies
Machine learning & IA at your service
Learn More
Complex machine learning algorithms enrich Zeenea's reality driven approach and accompany data leaders of the future in this new data driven world.
Zeenea was developed to update technical and operational information (such as storage systems, dates, volume, etc.). The platform automatically and intelligently analyzes indexed assets via the platform (asset similarity, automatic documentation enrichment, context suggestion, etc.).
Adopting Zeenea Data Catalog ensures the automatic maintenance of shifting assets and continuous suggestions of highly relevant indicators to data leaders
One metadata management platform for all data sources
Our metadata management platform connects to all your data sources, your favorite apps and tools, and integrates your information automatically with our robust APIs. Here are some of the data platforms Zeenea connects to:

Connect your directories and simplify user authentication
User authentication is the first step for any journey. For your team, it can also cause frustration: the login and password changes for each service and it's difficult to remember all of them.
In order to make it easier for everyone, we now provide a brand new authentication system and a way to integrate your enterprise's login.

Active Directory / LDAP

Azure Active Directory 

PingFederate

Azure Active Direct. Native

Google G suite

ADFS


SAML

Open ID Connect
Build a powerful knowledge graph 
The functional capabilities of the platform allow you to build a powerful knowledge graph. Using machine learning algorithms, Zeenea provides a common structure and interface for all your information and enables the creation of relationships across the platform.
Used by your Data Stewards to collect, manage and publish your metadata for the data consumers. 
Managed from the platform or imported from your LDAP repository, your users and teams are attached to roles, assets, projects and other uses.
Create or import business repositories used to communicate and govern the enterprise's business terms, as well as the associated definitions and relationships between these terms. 
The platform indexes all collected metadata to facilitate asset searches and data discovery.
Specify the origin of the data and its evolution over time. Lineage also describes what happens to the data as it goes through various processes.
The knowledge graph leverages the metadata synchronized in the platform to intelligently link all your information together across the enterprise.
Your journey starts with Zeenea Data Catalog
Adopt a 100% cloud solution, available anywhere in the world, in just a few clicks.
Our next-gen attributes makes Zeenea the pure data catalog player on the market. Through metadata management, leverage your business assets and accelerate your data initiatives in no time.
Learn more about Metadata Management
By implementing a data stewardship program in your organization, you ensure not only the quality of your data but also that it can be used easily and effectively by all your employees. As a key player in data governance and management, the Data Steward needs specific tools, the first of which is the data catalog.  The role of data in companies is becoming increasingly strategic, and not just for large organizations! Indeed, to define ...
Make data meaningful & discoverable for your teams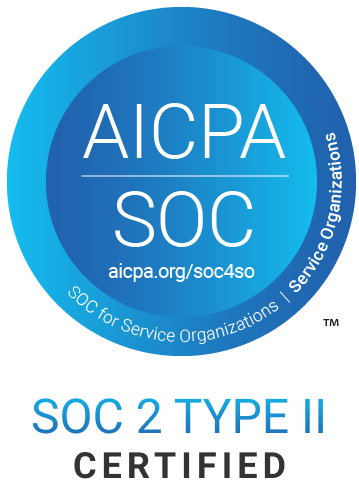 © 2022 Zeenea - All Rights Reserved