Cloud Transformation
Accelerate and optimize the cost of your migration to the Cloud
To keep up with the ever-changing business environment and drive innovation, organizations are migrating to the cloud. 
Zeenea Data Catalog is cloud-native and developed as-a-Service (SaaS) to accelerate this cloud transformation by reducing risks, optimizing costs, and simplifying enterprise data access for your business users.
Zeenea adapts to all cloud strategies
Hybrid Cloud:
on-premise implementations that extend to the cloud
Multi-Cloud:
multiple cloud providers, public or private
Inter-Cloud:
logical application deployment between cloud providers

Leverage a cloud-based metadata management platform
On-premises data catalog solutions are very complex, and are only suitable for a limited number of use cases. Zeenea's cloud metadata management solution enables better cost control and maintenance to make data more accessible to your users. The choices that guide you towards an enterprise-wide cloud strategy require the implementation of solutions that support the same goal.
Reflect on your operational reality
Whether your information is stored on-prem or in the cloud, we develop independent and source-specific connectors to reference and automate the collection and updating of metadata in our data catalog. Zeenea was designed as a unique architecture to overcome the limitations imposed by your existing sources, and this powerful technological breakthrough enables the catalog to map the corporate assets connected to your operational reality.
Rely on a multi-cloud data catalog
Zeenea is THE multi-cloud data catalog on the market! With an innovative architecture and dozens of cloud connectors (GCP, Big Query, Azure, Snowflake, etc.), our metadata management platform connects to any public cloud provider and/or as-a-Service data platform of your choice. With Zeenea, organizations acquire a centralized and unified metadata catalog connected to the future of their data.
Reduce maintenance costs through automation
Zeenea takes a reality-based approach, enhanced by machine learning algorithms, to support future data leaders in this new, increasingly diverse and complex world. Our data catalog automatically updates technical and operational information (storage systems, update dates, volume etc.) and performs smart analysis of the assets indexed in our platform (asset similarity, automatic documentation enrichment, context suggestion, etc.).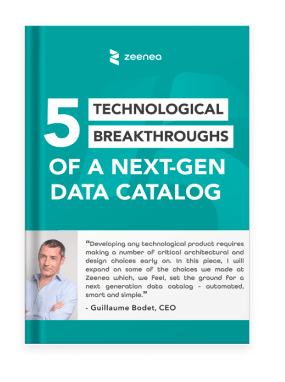 5 TECHNOLOGICAL BREAKTHROUGHS OF A NEXT-GEN DATA CATALOG
Find out more about Business Glossaries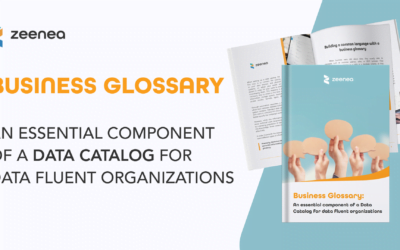 An organization needs to handle vast volumes of technical assets that often carry a lot of duplicate information in various systems. Documenting all these assets one by one is a near impossible challenge to overcome for most companies.  With the help of automation, a certain amount of information is collected and this often provides detailed technical documentation of what is in the information system. Standard data catalog solutions then ...
Make data meaningful & discoverable for your teams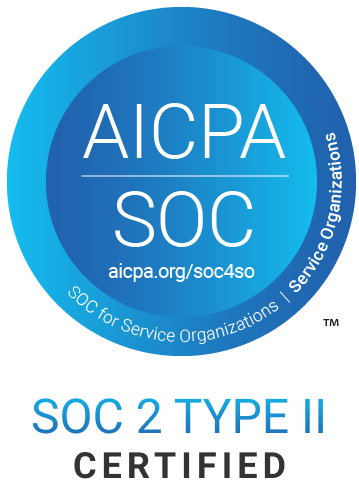 © 2022 Zeenea - All Rights Reserved