Protecting your Information is of paramount importance to Zeenea
SOC2® for Service Organizations
Zeenea has successfully completed the SOC 2® – SOC for Service Organizations: Trust Services Criteria examination of information security controls with a favorable audit report.
The examination audit was performed by an American Institute of Certified Public Accountants (AICPA) accredited accounting firm that specializes in information security compliance auditing.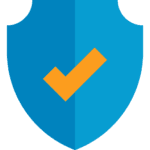 Security
Firewalls, encryption, and intrusion detection
Zeenea submits to regular application security (AppSec) and penetration test (PenTest) assessments by an independent security firm in order to bolster the security of our applications and information systems.
Availability
Scalable, performance monitoring, and failover
Zeenea systems are consistently and readily accessible 24/7 to handle any client requirements.
Processing Integrity
Data quality assurance and process monitoring
Zeenea maintains the consistency, accuracy, and trustworthiness of your data over its entire lifecycle and Zeenea does not have access to or manage any customer data. The Zeenea platform is offered to customers as Software as a Service (SaaS).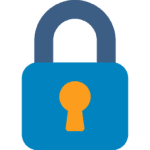 Confidentiality
User authentication and cryptographic controls
Zeenea has a dedicated information security team consisting of an information systems security officer and a senior security specialist responsible for the management of information security throughout the organization.
Additionally for privacy, Zeenea customers are provided with client configurable Single-sign-on (SSO) and multi-factor authentication (MFA) options. Zeenea provides all needed support and administrative services to maintain your privacy.
LET'S GET STARTED
Make data meaningful & discoverable for your teams